---
Australia's central bank as expected kept interest rates unchanged (June 7, 2011)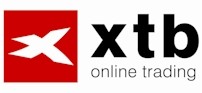 Board today, the Australian central bank kept its key interest rate unchanged at 4.75% as expected. Massive floods have paralyzed the December quarter in the first performance of key sectors of the economy. RBA governor Glenn Stevens said in a statement that the current mildly restrictive stance of monetary policy suitable, the Bank Board will continue to carefully examine the outlook for economic growth and inflation.
Australian economy in the quarter to March fell by 1.2% and followed a revised increase of 0.8% in Q4. GDP has fallen despite solid growth in aggregate demand. It was the biggest quarterly drop in 1Q economy from the 1991stIf the view which will grow in the medium-term trend or higher, said Stevens. Recovering from a flooded coal mines will take longer than originally anticipated but the level of production is increasing again.
Short-term outlook is inflationary. In the first quarter consumer price index jumped to 1.6% from 0.4% in Q4 and recorded the largest rise in 2Q from the 2006th RBA assumes that the temporary price shocks dissipate in the coming quarters and inflation will move near the end of MTO 2-3%.
The Board noted a month ago that if economic conditions will develop as expected, will increase interest rates at some point needed to achieve medium-term inflation target. Last increase pushed through by a quarter percentage point in November 2010.
JP Morgan Securities expects the RBA to raise interest rates in August, while the wait for conclusive evidence of a revival in consumer spending.
---
---
Australská centrální banka podle očekávání zachovala úrokové sazby beze změn (7.6.2011)
Diskuze a názory
Na dané téma nejsou žádné názory.