---
Fareed Zakaria: Are America's best days behind us?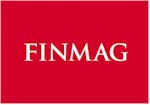 I am American, not by accident of birth, but choice. I voted down and became an American because I love this country and I think it is exceptional. But when I look at today's world and the strong current of technological change and global competition, I'm nervous. Probably the most concerns me that while this tendency is growing, Americans seem unable to understand the scale of the challenges we face. Despite publicized tlachům with the rise of China, most Americans based on the assumption that America remains the world leader. But is it true?
Sure, the U.S. remains the world's largest economy and yet we have the largest army, the most dynamic high-tech companies and entrepreneurial climate. But these are just pictures of where we stand right now. The decisions that created today's growth - decisions about education, infrastructure and so on - were taken before whole decades. What we see today is an American economy that flourished thanks to the events of 50th and and 60 years: interstate highway system, massive funding of science and technology, public education system that the world envied us, and generous immigration policy. See the appropriate action today - and you worry about the future.
The following ratings from different lists, but they all speak the same thing. According to the OECD, our fifteen-year placed the world on the 17th place in science and on the 25th in mathematics. Among developed countries, we share what the college of twelve (and is it for decades, when we used to be first). In attendance we have seventy-nine primary schools. Our infrastructure is ranked as the twenty-third in the world, far behind every major developed economies. Data on U.S. Public Health for a rich country are striking: According to studies by the OECD and the WHO have in life expectancy sedmadvacátí in diabetes eighteen and the first in obesity. There are many areas where we have a clear first, but not the ones which we could not boast. We have most firearms. We are between rich countries, the highest crime rate. And of course we have by far the largest debt in the world.
The rise of the rest of the world
Continuation of article you will find: http://www.finmag.cz/cs/finmag/ekonomika/fareed-zakaria-jsou-nejlepsi-dny-ameriky-za-nami/
---
Last news from the section Finance:
---
Fareed Zakaria: Jsou nejlepší dny Ameriky za námi?
Diskuze a názory
Na dané téma nejsou žádné názory.