---
Wall Street: Opening 06/08/11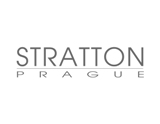 They also begin trading on Wednesday the main U.S. stock indices in the negative spirit and continues to the sixth day of the correction method of trading. This is due to concerns about the U.S. economic outlook, as well as weaker markets technical indicators pointing to rather lower levels of indices.
In particular, it added in a negative sense, yesterday's night out FED chief Bernanke, who hinted last data from weakening macroeconomic environment is stable and the vulnerability of U.S. economyHowever, the silence in order to continue some form of stimulation (eg QE3) after the end of June this year QE2 This volume is filled with an approved purchase of government bonds USD 600 billion, but will continue as we did not learn .... In addition, the Fed will not rush to any plan exit strategy (ie, tightening monetary policy). Total quite unknown to the next weeks ....
Major stock indexes are shortly after opening on the following conditions: DJIA -0.17%, Nasdaq Composite -0.33% and -0.18% SP 500.
CBOE Volatility Market Index (VIX) is located at the value $ 18.12, ie $ -0.37, respectively. -2%.
On commodity markets, crude oil traded on NYMEX for $ 100.48, the price of gold is $ 1541.60 per troy ounce and forex cross rates are EUR / USD at 1.4633 limit.
Morning drop in oil prices was apparently in response to speculation about a possible increase in OPEC quotas mining, which is in Vienna.
In Europe again solve debt problems of Greece, when the 2 year bond yield rose to about 23% and 10Y spread German and Greek government bond rose to 1328 bp. The problem will probably be dragged and private investors, who are to be included in the restructuring of the maturity of Greek government bonds (maturity extension, respectively. Swap debt), which gets about seven years Greece more time to solve your debt boulder for 340 billion. This proposal of the German finance minister is also considered Schaeubleho ECB.
The macrodata can expect more oil reserves and 20 pm Pacific Time will be released Beige Book Fed report on economic activity in the 12 Fed regions.
---
---
Wall Street: opening 8.6.11
Diskuze a názory
Na dané téma nejsou žádné názory.