---
Another drop in U.S. markets on Thursday but slightly positive mood.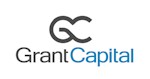 Yesterday's developments in the European markets, in response to developments in the U.S. the previous day. In the end, however, able to withstand significantly higher losses, which amounted to around noon. Indices is around lunch time lost up to 1.5%, but the end was merciful and indexes only wrote off less than 1%.

Overseas markets have undergone further declining sessions, although again not a wild sales. The Dow Jones lost only 0.2%, S & P500 wrote off 0.4%, the worst hit, however, the Nasdaq lost 1%.

Asian markets trading mixed this morning. Japan's Nikkei in the second session of the erased losses and swung to the plus, the Australian S & P / ASX adds 0.3%, while the Chinese markets, the Hang Seng and Shanghai Composite lost over 1%.

Today will be important to investors in the afternoon, when published by the European Central Bank and the Bank of England will be in the U.S. published applications for unemployment benefits in 14:30.

European markets should now start in a neutral or slightly ahead. The Prague Stock Exchange could be supported by NWR, when it was decided yesterday by his inclusion in the FTSE250 index with effect from Monday, 06.20 Most titles on the PSE should open unchanged, however, Erste Bank in Austria ended at 817 CZK and will be hard for them to overcome the border at the beginning of CZK 820. Also in Austria VIG shares at the end weakened significantly, to 918 CZK.

Miroslav Hlavoň


Společnost GRANT CAPITAL se specializuje na zprostředkování obchodů s akciemi na burzách v ČR a v USA. Pro více informací navštivte www.grantcapital.cz
---
---
Další pokles US trhů, čtvrteční nálada však mírně pozitivní.
Diskuze a názory
Na dané téma nejsou žádné názory.