---
Commodities: ISO - monthly report on the sugar market in May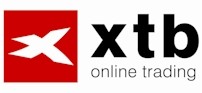 Market price of sugar at the end of last week, business continued positive trend in which, with the exception of short-term adjustments, continuing since the beginning of May will fall on support USD/100 20.38 lbs. The expected destination after overcoming resistance from 24.50 to 25.00 pounds last week USD/100 value of commodities, on Friday spoke on the highest level since mid-April with daily maximom USD/100 25.68 pounds and is yet humored býčej market developments even today bears with the current price right on the surface piatkového high.
Sugar price support in this move its primary fundamental factors on the supply side, but does not foresee the end of growth in value from under 30-year highs that were reached at the end of last year respectively. beginning of this. According to analysts, the fair value of the sugar band from 25.00 to 30.00 USD/100 pounds, in case the corrections to the south direction is foreseen to decrease from 13.00 to 15.00 USD/100 pounds, as was the summer of 2010.
Encourages commodity in the northern direction of a number of factors, which states, inter alia, in its monthly report on a regular sugar market for the month of May also International Organization for Sugar (ISO), which was published in Friday.Market supports slow progress new Brazilian crop, it delays the harvest and infrastructure issues export terminals on the world's largest producer, further information about lower than expected exports from the other top grower, India (landscape allowances issued an export amount of 337 000 tonnes), as well as increased importný demand from the EU (EU duty free import quota increased by a further 200 thousand. tonnes to total 500 thousand. tonnes for the period July - September). According to the report, growth in the sugar price is only supported in a small extent, non-commercial speculative activities of traders in New York, whose net-long positions from April to remain relatively low levels.
Regarding the development of the balance of the sugar as well as further price movement, the monthly administration of ISO indicates the current predictions of relevant organizations and banks for season 2010/2011 as well as the next business year 2011/2012.
Standard Chartered Bank expects a surplus this season in the sugar market, after having high world prices have fueled the spread of farmers' production. According to the Bank should be the average price of sugar futures contracts for the year 2011 stands at around 24.00 USD/100 pounds in the next on the surface USD/100 25.00 lbs. The second looks forward to next season excess of supply in a row, while the one in the current season končiacej 30.septembra envisaged in the volume of 1 million tonnes.
Sucden, French commodity trader, the price development in perspective more bearish, though expected before the end of 2011 fall in sugar prices to 16.00 pounds USD/100 view of Thailand and the production of a record inflow of new supplies from Brazil. Average cost is estimated at 20.00 pounds USD/100.
Kingsman is expected in the season 2011/2012 the increase of global supply surplus in the market to 10.575 million tonnes, which is almost double the previous estimate, while it attaches to the growth of world output and consumption decline. The company also points out that in the past three months, surprised the world view of Thai production numbers.
Macquarie Bank also estimated in marketingovom year 2011/2012 surplus production in quantities of 6.5 million tonnes, which is an increase compared aktuálnemu surplus for 2010/2011 season in a volume of 1.9 millionton, while the assumed (despite the delays and problems with collection transportom) that Brazil achieved a record output from 39 to 40 million tonnes, but do not provide local Brazilian organizations. Price of sugar would be by the end of the bank had a hold over 20.00 USD/100 lbs.
For the season 2011/2012 estimated surplus production also Rabobank, in a volume 5.7 million tonnes, while ITAÚ BBA predicts a surplus at 6 to 8 million tonnes from the current 3-million dollar surplus.
In mid-May ISO has also published its third review of the balance of the world sugar market for the current season 2010/2011, under which the organization sees a wide-gap between supply and demand. Statistical currently expects a surplus of sugar on the market in quantities of 779 thousand.ton, while the predicted 5.3% increase in world production at 166.958 million tonnes and consumption growth of 2.19% to 166.179 million tonnes. At the start of the season raised the ISO low state of shop opening stocks, supporting the price of commodities, despite očakávanému surplus. In this season the nepredpovedá their recovery. After two seasons of a large deficit of global stocks and consumption ratio decreased to the lowest level over the past 20 years, and should fall even further.
In their estimates of the following numbers of output and demand of relevant organizations for the current season 2010/2011:
Czarnikow (March): 165.57 million tonnes of production, consumption of 169.22 million tons = 3.65 million ton deficit - a downward revision from the November -2.84 million tons
Abare (March): 167.90 million tonnes of production, consumption of 167.70 million tonnes of surplus = 0.20 million tonnes - a downward revision from December's assumptions +2.10 million tonnes
FOLicht (March) - 166.88 million tonnes of production, consumption of 164.10 million tonnes of surplus = 1.30 million tonnes - a downward revision from the November +1.73 million tonnes
ISO (May): 166.96 million tonnes of production, consumption of 166.18 million tonnes of surplus = 0.78 million tonnes - an upward revision of februárových +0,20 million tons
Author: Vanda Zajacová (vanda.zajacova @ xtb.sk)
---
---
Komodity: ISO – mesačná správa o trhu s cukrom za máj
Diskuze a názory
Na dané téma nejsou žádné názory.