---
Google and an excellent growth company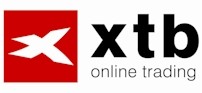 Google is a global technology leader with a focus on interpersonal communication through the most modern technologies. Upgrade that company in the field of Internet advertising and web search, this brand has become one of the best in the world.
The Company received proceeds mainly team that submitted a relevant and profitable Internet advertising. Their Google Adwords and AdSense found a very wide application.
Completely web page was first created in 1990. At the end of 1992 so far were only 26 websites in the world. A few years later the number of websites have alleged in dozens of millions.Did you page, and two graduate students at Stanford University, Larry Page and Sergey Brin it on you suddenly. In 1998 it completed its work on najznámejšom Internet browser Google. The mission was to collect and retrieve information from around the world.
Today's web is growing longer a factor 10 000, which is Google's search index. Almost every country in 146 languages. Google is a strong global brand, one of the world najuznávanejších number of people who operate it.
The search results are no longer just a web page. Patria there also pictures, videos, books, maps and more. In 2006 Google acquired YouTube, which allows billions of people watch and share original videos and professional content.
Whereas it is being used increasingly to search even mobile devices such as Smartphones, Google has developed for this purpose mobile operating system Android. To umožnisť faster search, Google launched a new web browser called GoogleChrome with 160 million users. This browser allows people to use your favorite Google products like Google Maps, Gmail, Google Calendar, Google Docs and Google Translate, which allows users to instantly translate Web pages and videos into any of 58 languages.
Most of Google's products and services are free for users. Most of the revenues of the company at 29 billion USD in the last year came from advertising, where their own technology automatically assigns ads to content pages. Advertisers pay either for society or for the number Klikov.
The growth of digital economy and for consumers and advertisers shift from offline to online, Google brought great growth. Over the last 5 years the sales and net profit doubling to 29 percent growth. First quarter gross revenues Google has risen by 27 percent to 8.6 billion USD. Strong growth potential is currently in the display ad and mobile phones.
Google has created a huge cash flow last year of $ 7 billion, which is more than four times in the last 5 years. In addition to more aggressive investments in newer companies, Google is using its money for more and more growth. They have nearly 37 billion USD in cash on its balance sheet. Google's EPS stands at roughly 34 per share. In the long run, Google has great potential for further growth.
When you look at the evolution of shares in the company, we see that they are currently located in the correction at $ 509.70 per share.
Author: Joseph Rapušák (jozef.rapusak @ xtb.sk)
---
---
Google a vynikajúci rast spoločnosti
Diskuze a názory
Na dané téma nejsou žádné názory.