---
Volatile session in the U.S., plus slightly in conclusion, Greece is still the center of interest.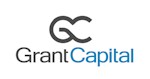 Overseas markets are significantly volatile trading yesterday, when the first part of the session emphasized the pleasing macrodata afternoon and then showed them the fear of re-development in Greece. Indices slightly eventually joined with the exception of Nasdaq technology, which lost 0.3%. Dow Jones added 0.54% vice versa. Investors are most interested in how the situation is resolved, because Greece during July will be cash for operations.Expects a brisk pace from the International Monetary Fund and the participation of private investors and to resolve any situation can be expected nervousness.

European markets ended in losses, but as the German DAX lost only 0.07%. On the contrary, wrote London FTSE 0.75%. Other markets were between these values.

Asian markets this morning, they lose, the Nikkei lost 0.7% after a promising start to the plus, Hang Seng 0.35% depreciated, but the Shanghai Composite strengthened by 0.2%.

European markets late yesterday due to volatility in U.S. markets had little to lose in the introduction, the situation will depend however on the development of mood before the opening, which is changing every moment. After initial strengthening U.S. futures during the Asian session now losing about 0.3%.

The Prague Stock Exchange today will have no major impetus for stronger growth and will be dependent on the surrounding events. NWR would nevertheless be anxious investor interest due to the inclusion in the index and sub-indices of the FTSE FTSE250 Mining and after the conclusion of today's session.On Monday, the title will no longer trade as part of these indices. Losing should CETV shares, which ended in the U.S. slightly above CZK 333, Erste Bank in Austria has slightly strengthened at CZK 821.7. The title, however, likely to open under 820 CZK.

Today in Europe will release figures on construction spending in the U.S. consumer confidence index of the University of Michigan and leading indicators.

Miroslav Hlavoň


Společnost GRANT CAPITAL se specializuje na zprostředkování obchodů s akciemi na burzách v ČR a v USA. Pro více informací navštivte www.grantcapital.cz
---
---
Volatilní seance v USA, závěr mírně v plusu, Řecko stále středem zájmu.
Diskuze a názory
Na dané téma nejsou žádné názory.