---
Hot Money: What you can look forward to in the second part?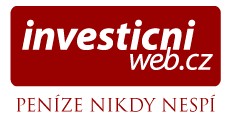 Last Sunday on TV Prima successfully started the show hot dust, light-hearted approach that educates beginning investors and can help even those who already have experience with investing. The first part focused on the myths and denial of investment brought forecast future oil development. In the second part of the audience waiting for excursions to the stock market, and also get instructions on how to capitalize on the growth of electricity prices.
Exchange is a place where yelling at each other brokers? How does the PSE and how they can step by step to buy shares on the Prague Stock Exchange retail investors? Not only these questions get a response from the audience moderated by Petr Novotny and Diana Kobzanové who took to help experienced professionals. The guest of the show will head Petr Koblic and one of the most experienced brokers in the Czech market Kejla Philip (Wood & Company).
The second theme will focus on electricity prices. Find out what impacts on electricity prices and the Japanese earthquake shut nuclear power stations in Germany. Analysis will also be a further development of electricity prices in the CR approach and exchange on which the electricity business. Guest will broker electricity Vinklerová Sarka (Slovak power plant).
In the second part of the studio hot dough stuffed to bursting, because he will visit as many as four contestants who will be in the first series to try their best to invest fictional money.Their investment team will analyze the behavior portfoliomanažerů CP INVEST investment company, which also comes in the present study. can compete, of course, viewers, and the grand prize of 200 thousand dollars!

In hot powders will also be a regular investment tips, this time focusing on the energy sector, and Diana invited to study other VIPs.
Hot money - already this Sunday from 9.50 pm on Prima TV or www.horkyprachy.cz
Více zpráv k tématu Moneta money bank
---
---
Horký prachy: Na co se můžete těšit v druhém dílu?
Diskuze a názory
Na dané téma nejsou žádné názory.