---
Czech shares last week rose by 0.1 pct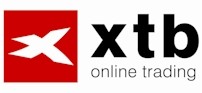 Czech shares after four weeks showed a slight decline in growth. The main index of the Prague Stock Exchange ended on Friday with a profit of 0.2% to 1216.5 points during 24.týdne then strengthened slightly by 0.1%, followed by a fall of 1.3% in the previous period. Eight of the fifteen titles ended with the drop in negative territory, with the greatest loss of Orco (-6.5%) with the largest gain KIT Digital (7.6%). The volume of shares traded showed 692.5 million crowns. Since the beginning of the PX fell by 0.7%.
Markets calmed result of the Franco-German summit, which called for accelerated development of the second package of rescue measures for Athens. Pleased with the appointment of a new Greek Minister of Finance.U.S. stock indexes finally broke a series of six weekly loss in a row. Concerns raised regarding the IMF estimated global economic growth and worsening consumer confidence.
The main Dow Jones index ended on Friday with a profit of 0.4% to 12 004,36 points. Twenty-three of thirty blue chips ended in positive territory. During the week reinforced the DJIA by 0.4%. The broader S & P 500 strengthened by 0.3% to 1 271.50 points, Nasdaq Composite Index wrote off 0.3% and closed at 2 616.48 points. Compared to broader index stagnated week and Technology wrote off 1.0%.
European stocks showed mixed results after six weekly declines in a row. FTSE Eurotop on Friday strengthened by 0.2% to 1 086,73 points, but mezitýdenně wrote off 0.3%.DJ Stoxx 50 rose by 0.3% to 2 514.10 points from last week and finished at plus 0.2%.
Title NWR will be included in the FTSE 250 stock index at the end of June and the majority shareholders have approved the exchange of shares.
In connection with the closure of all nuclear power plants in Germany until 2022 CEZ said it will continue to face pressure on the conclusion of these resources in the Czech Republic.
Monday is a new base PX index, ECM is eliminated and the number reduced to 14 titles Weight index of HC2 in the case increases from 16.7% to 17.01% for NWR is reduced from 9.59% to 9.12%, at Fortuna increases from 0.69% to 0.9%. CEZ and Erste weight did not change and remained at 20%.
The key domestic macroeconomic data expected this week, Thursday's CNB meeting on interest rates. In the euro area will be published producer price index for May in Germany, ZEW economic sentiment and business confidence in Germany in June, BOE minutes of the meeting and the euro area private sector activity in June.
In the U.S. existing home sales will be released in May, the result of the Fed meeting on interest rates and a press conference, weekly requests for support, new home sales for May, the final estimate of GDP for Q1 and the volume of durable goods orders for May.
---
---
České akcie v uplynulém týdnu rostly o 0,1 pct
Diskuze a názory
Na dané téma nejsou žádné názory.