---
A brief summary of U.S. markets on 06/20/11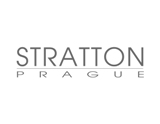 Home Exchange session started this week, although hopefully not as indexes opened slightly negative.
Reflected in the market, of course, Greek fiscal problems, yet when EU finance ministers agreed on the last installment for about 12 billion. This is the last part of the first rescue package and Greece have yet to submit specific budget savings. The situation, however, requires some flexibility, because the country needs to pay in July.Participation by private investors will be on a voluntary basis. Moreover, today it is decided to trust the new government. Further support for a package of 120 billion would have come in the subsequent period.
U.S. markets are complete the session plus the territories, especially when the second phase of trading in the market was rather interested to know about U.S. events.
These investors focus primarily on today's FOMC meeting the Fed start with output in the form tomorrow evening press conference, Fed Chief Bernanke's comments and with the outcome of negotiations. The Fed should respond to the termination of the action QE2 end of June this year and what will follow, that is, whether some form will continue to stimulate the economy. The U.S. must increase the budget to catch the debt ceiling on public administration by 2 August this year
The main stock indexes have completed session as follows: DJIA 12080.40 points (+0,63%), Nasdaq Composite 2629.66 points (+0.5%) and SP 500 is at 1278.36 points (+0,54%). VIX Volatility index ended the CBOE on the value of $ 19.99, ie $ -1.86, respectively. -8.51%.
Financial sector is not very successful, but the bank PNC Financial (PNC) will take over the RBC U.S. retail network of over 3.5 billion USD.
The economic calendar was not makropoložek yesterday, today it is except for one item sales of existing houses and flats for May alike.
On commodity markets, crude oil on NYMEX was given on the course $ 94.06 per barrel and gold is the price of $ 1543.50 per troy ounce. The forex cross rates are EUR / USD at 1.4351 limit.
Asian trading seems to be quite positive, when the Nikkei Average ended up +1.13% +0.93% HangSeng and the Shanghai Composite Index is +0.88%.
Indications on the major futures indexes also tend to keep a plus sign and the DJIA +34 points, Nasdaq 100 points and +6,25 +3,90 SP 500 points.
---
---
Stručné shrnutí US trhů dne 20.6.11
Diskuze a názory
Na dané téma nejsou žádné názory.