---
A brief summary of U.S. markets on 22/06/11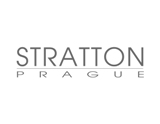 Wednesday's trading Match in the first phase carries more waiting in the spirit and indices volatile tossed around a neutral level. However, such trading is more or less the way he expected.
Slight change for the worse, then bring the results of the FOMC meeting at 18.30 CET, when the rate remained unchanged as expected at the surface 0 - 0.25% and the usual conclusion was expressed by the Fed has used some time that rates will continue to be held "for an extended period of time "on such lowstates. The Fed also confirmed that it plans later this month to complete the purchase of longer government bonds from the market for a given volume of 600 billion USD. Any more precise statement about the economy further stimulus was given.
At 20.15 CET spoke at the press conference, Fed Chief Bernanke and the markets too pleased when informed about the central bank's prospects worsened in GDP, unemployment and inflation. So, for 2011 GDP growth rate is 2.7 -2.9% (previously 3.1 -3.3%), Unemployment will rise by 8.6 -8.9% (previously 8.4 -8.7%) and core inflation in 2011 to be 1.5 -1.8% compared to previous figures 1.3 -1.6% .
This whole complex of factors including the lack of reports from Greece about possible new budgetary measures of government to survive confidence vote prompted U.S. indexes cut their values ??as follows: DJIA 12109.70 points (-0.66%) Nasdaq Composite 2669.14 points (-0 , 67%) and SP 500 1287.14 points (-0.65%).
CBOE Market Volatility Index (VIX) closed at $ 18.52 value, ie, $ -0.34, respectively. -1.8%.
On commodity markets, crude oil on NYMEX was given on the course $ 94.12 per barrel and gold is the price of $ 1546.80 per troy ounce. The forex cross rates are EUR / USD at 1.4269 limit.
Today macrodata will include items such as Initial Claims (initial requirements in unemployment) with exp. 413 thousand., As well as ongoing requirements to be 3680 thousand. and, ultimately, sales of new homes and apartments in May with exp. 305 thousand.
The financial results being reported by companies including ConAgra Foods, Discover Financial, HR Block, Lennnar Corp., Micron Technology and Oracle.
Trading in Asia yielded many positive inspiration, when the Nikkei ended -0.34% -0.11% is HangSeng and Shanghai Composite +1.46%.
Indications U.S. futures also accommodating and offer not the DJIA -39 points, Nasdaq -11.25 100 SP 500 points and -5.10 points.
---
---
Stručné shrnutí US trhů dne 22.6.11
Diskuze a názory
Na dané téma nejsou žádné názory.