---
A brief summary of U.S. markets on 23/06/11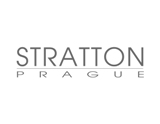 Yesterday's trading day on Wall Street literally had two faces. First, the less positive when trading indexes initially fell to a rather frightening loss of around 1.5 -2% and the DJIA was in a three-figure minus. This introduction was so bad, of course, Greek peripeteia and also the result of previous FOMC lowered the Fed assumptions of GDP growth, higher inflation and unemployment.
To start nedobrému macrodata exchanges also contributed in the form of initial requirements in unemployment when the indicator rose to 429 thousand. vs. expected 413 thousand. Lower than expected decline in new home sales indicator is already the situation could not affect them.
However, no drama finally came, the final phase of the session was quite impressive turn when indices DJIA and SP 500 ended in temperate minus and significant losses and withdrew Nasdaq even ended up in interesting positive points. That was the friendly face of market developments.
The reason for this development was an evening announcement to reach 5-year agreement between Greece, the EU and IMF budget austerity measures to solve the fiscal problems of the country. However, this plan must still pass the Parliament.
Finally closed following indices: DJIA 12050 points (-0.49%) Nasdaq Composite 2686.75 points (+0,66%) and SP 500 1283.50 points (-0.28%). CBOE Market Volatility Index (VIX) closed at $ 19.29 value (+0,77 USD, respectively. +4.16%).
Rather it was alive and in commodity markets, where among other things, due to shortfalls in supply from Lybia together U.S. and International Energy Agency agreed to release 60 million barrels of oil on the market. This decision is only the third time in history when the first case was a war in Kuwait and once it was in relation to the damage from Hurricane Katrina. That must cause a sharp decline in commodity prices. Crude oil fell to $ 91.02 rate (-4.6%), which is the lowest since February this year now is the price of oil $ 91.64 per barrel and gold, the price is $ 1521.70 per troy ounce.
The forex cross rates are EUR / USD at 1.4246 limit.
Macrodata Friday will include the development of the U.S. economy in terms of GDP per 1.Q. with the number 1.9% and Durable Orders (orders of durable goods) in May with a digit 1.5%.
Asian trade could contribute positively to the mosaic of today's mood of the markets as the Nikkei Average ended up +0.85% +1.48% HangSeng and the Shanghai Composite Index is +2.06%.
U.S. futures meru indication to the plus and DJIA +41 points, +12 points Nasdaq 100 and SP 500 +5,30 points.
---
---
Stručné shrnutí US trhů dne 23.6.11
Diskuze a názory
Na dané téma nejsou žádné názory.