---
A brief summary of U.S. markets on 06/24/11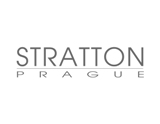 On Wall Street on Friday again výprodejní continued pressures in response to renewed concerns about Greece, when, although there was agreement on the 5-year plan of fiscal austerity measures. That would be a positive act, but market participants are not convinced of the smooth passage of the plan in Parliament, more aggressive implementation and realization of debt reduction towards the country.
When added to this scenario, the report by Moody's, which sees some Italian banks as undercapitalized, despite the total solid in the U.S. macrodata clear about the direction of the market.
The macrodata can mention GDP 1.Q. with the result of +1.9%, which was somewhat slightly more than expected as well as durable goods orders for May increased by 1.9% after 2.7% decline the previous month. Unfortunately, the impact on the markets this time was not adequate performance data.
The main stock indices ended the session as follows: DJIA 11934.58 points (-1%), Nasdaq Composite 2652.89 points (-1.26%) and SP 500 1268.45 points (-1.2%). Weekly performance of the DJIA index was at -0.58%, Nasdaq Composite Index +1.4% (first profitable week for the last 6 weeks) and SP 500 -0.24%.
Failed in particular sectors of finance, though in the last 5 trading days fell by more than 1%, as it were again energy and technology with the loss of around 2%.
On the contrary, showed a turnover towards investors in government bonds as benchmark 10Y Treasury Note recorded this year with a minimum yield below 2.90%.
On commodity markets, crude oil traded on the NYMEX exchange for $ 90.06 per barrel and gold price dropped to $ 1494.90 per troy ounce. Forex cross rates are EUR / USD 1.4144 at the border.
As of today I will include items makrodatům Personal Income for May with the expectation of 0.3%, Personal Spending 0.1% with the number and PCE Prices for May 0.2%.
Asian trading evolves as follows: Nikkei Average ended -1.04% -0.81% HangSeng and the Shanghai Composite Index is +0.25%.
On Friday, we were able to monitor the somewhat increased volumes partly influenced rebalance the Russell indexes.
Current indications futures are around neutral levels, when the DJIA is -4 points, Nasdaq 100 +0.25 SP 500 points and -0.40 points.
---
---
Stručné shrnutí US trhů dne 24.6.11
Diskuze a názory
Na dané téma nejsou žádné názory.