---
Stock manual for the new week on markets (June 27, 2011)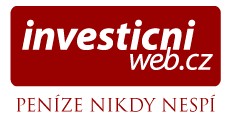 The conclusion of the second quarter, the markets will be marked by increased anxiety, which for several months now flows from Greece.Markets are already in very oversold mode, and investors who like to buy the correction, could return to the markets and sent the major indexes (at least temporarily) in green numbers.
Wall Street
U.S. stocks ended last week in a loss again, and the seventh time in the last eight weeks (Dow -0.58%).
Nervousness, which causes dangerously approaching the end of the second wave of quantitative easing, the Greek crisis and the decline in commodity market "force" investors to sales orders.
Whether this will be in the new week, which will complete the second quarter, it is difficult to estimate. With what, investors will have to count, it is a volatile trading (VIX index rose for the week by about 10%).
"The stock is better for some time to forget. However, it is a good idea to keep on the radar - the third round of quantitative easing because it may pour living water," he said in an interview with Investment Bank, Saxo web consultant Nick Beecroft.
Despite uncertainties in the market (the U.S. unemployment, European debt crisis)Bulls are still in hand, a number of arguments why it should move above shares .
Asked whether any rally will start to summer or the autumn, can answer technical analysis.
"As long as the price of the S & P 500 does not close above 1315 and the VIX volatility index below 17.70, persists on further development of the medium-term bearish market," he wrote in his regular term, the option trader Josef Kostal.
In addition to "technical elements" may trend in the major indices in the new week macrodata affect some important, namely the consumer confidence index on Tuesday and Friday PMI industry in the ISM, which should increase over the previous month.
Or you can not ignore developments in Greece, which is already reflected on the U.S. money market funds from which investors recently selected due to concerns about the impact of Greek debt to European banks 3.6 billion USD.
| | |
| --- | --- |
| date | event |
| | |
| | |
| | |
| | |
| | |
| | |
| | |
| 27/6 - 1/7 | Results season (Nike) |
| | |
| | |
| | |
| 28/6 | Index of consumer confidence |
| | |
| | |
| | |
| 1/7 | ISM - index of purchasing managers in the industry |
| | |
| | |
| | |
| 1/7 | Confidence index of the University of Michigan |
What events will affect the floor of the Prague Stock Exchange and the developed markets? Read HERE:
---
---
Burzovní manuál pro nový týden na trzích (27.6.2011)
Diskuze a názory
Na dané téma nejsou žádné názory.