---
Sale prices of agricultural commodities after the G20 summit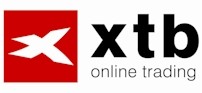 Prices of agricultural commodities have undergone significant correction last week after the G20 leaders met in Paris to negotiate an agreement to deal with record high food prices. Price of wheat on Wednesday in Chicago fell by 8% to its lowest level since July last year, the price of corn fell by the maximum price limit. Since the beginning of June, has lost 11.5% of the price of corn, wheat and soybean 23% 4%.
Market correction occurred despite a decrease in global cereal production projections this year. United Nations Food and Agriculture before the G20 summit slashed output by 13 million tons to 2.302 billion tons, due to worsening of growing conditions in the U.S. and Europe, and warned that prices will remain "not only high butunstable "because demand exceeds supply. Another factor in the decline in commodity prices last week was the strengthening U.S. dollar against a basket of major currencies.
Key points of the Paris Summit of Agriculture Ministers was the question of food security and price volatility for agricultural commodities. Consensus was reached on four key points. Creating an information system that provides accurate and timely information on the world supply / demand and stocks of food. Removal of restrictions or extra taxes on food purchased for humanitarian purposes. Creating a pilot program to regional emergency stocks in the least developed countries and promoting agricultural productivity in the poorest countries.None of the G20 countries voiced against the development and use of biofuels, although it was said that the need to further analyze the relationship between biofuels and food security.
Most of the measures proposed in the French presidency of the G20, including limits on speculative positions and minimum deposits to open futures positions, was not supported. Most analysts expect the market to calm agricultural commodities through Thursday when the U.S. Department of Agriculture published key statistics about the size of the stock and sown in the USA.
---
---
Výprodej cen zemědělských komodit po summitu G20
Diskuze a názory
Na dané téma nejsou žádné názory.