---
Investment themes of the future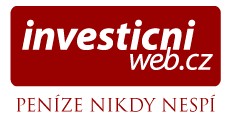 Value investing has its place in today's investment world and according to participants Invest fo Kids, which recently took place in Chicago. For fans of economic growth is found to meet a number of tips, such as Brazil.
Thomas Russo - Gardner Russo & Gardner
Think in the next 10 years, not one year.

Search for companies that have income from outside Europe.

Value investing in today's world is not for the weak natures.

Prefer international corporations can rely on a number of advantages:
1) it benefits from the ability to reinvest a high return on funds invested (ROIC);
2) no dividend burden, unlike subsidiaries;
3) have a strong corporate culture;
4) is an important control system, the so-called corporate governance;
5) international presence thanks to attract talent from around the world;
6) use of best practices - capitalize on the experience of new markets;
7) have less language barriers;
8) are currently cheap (but hands off from Europe, go where the profits are not in Euro).
Strong multinational companies like Nestle, Unilever and British Tobacco can be bought at a lower P / E ratio than the subsidiary.

Search for stocks where you buy for 50 cents the dollar future, the company has the capacity to reinvest, but also rock-solid balance sheet immune to sudden shocks.

Nestle: Investing in countries with rising incomes lead to higher value added, resulting in higher yields. Their balance sheet is strong. They stayed in Russia during the ruble crisis.

Pernod Ricard: They went to China with business, 15% profit today comes from China. Do not consider the short term. Betting on India.

Nezadlužujte and stick to their intentions, do not be surprise volatility.
Leon Cooperman - Omega Advisors
The need is now greater emphasis on macro that determines what happens.

stock is a strong correction.

Even if the U.S. avoids a recession, the economy will grow slowly.

America needs a 3% growth to cope with unemployment. Today in the U.S. 9% unemployed and 10% of those who would be willing to work more.

All fear the world markets is a consequence of economic insecurity, inequality of wealth and political instability.

We are witnessing riots in all parts of the world - the Middle East, in the southern states of Europe and the USA.

The ECB is expected to perform emergency operations.

Year 2012 will be a test for America. When the U.S. president in trouble, finds himself in trouble and the market.

According to the Fed model shares are cheap, because yields are higher than interest rates. Average P / E is 15 and revenues of 6% Treasuries, current yields of 10-year bonds are below 2% and P / E shares is approximately 12.5.
Stocks are cheap now because of all assets is the best investment.

Barry Rosenstein -

JANA Partners

·Some phenomena in the market resemble 80th years, for example, companies with huge assets that are declining because they already can not create added value.
· It has 3 reasons: complacent board of directors, senior managers, who had fallen asleep on its laurels, and expensive to build empires.
· Reveal such a society is not difficult to characterize the following features:
1) Their shares are recorded every year worse performance;
2) allocation of capital is inefficient;
3) costs to inflate in a blind conglomerate structure;
4) for analysts is impossible to determine the value of their divisions;
5) management had to commit to repurchase shares and reduce costs.
How do I see the future of investing Sam Zell, Michael Milken, Richard Perry and other stock market gurus? Continuing found HERE:
---
---
Investiční témata budoucnosti
Diskuze a názory uživatelů na téma: Investiční témata budoucnosti
Na dané téma nejsou žádné názory.