---
Drought in West Africa sends the price of cocoa on the two-month highs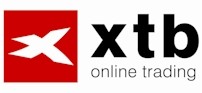 During the trading day včerajšieho spoke market price for cocoa marcovým kontraktom the highest level in 10 weeks, when the metric ton of cocoa sold at 2422 USD.
Under this development, the value of analysts by signing up mainly of speculation that is too dry and hot weather in the main cultivation regions of West Africa, prinášané unusually dry seasonal Harmattan winds from the Sahara may harm incidental harvest it before the beginning of the harvest season, which gets off for three months .Furthermore, it also reduces the number of deliveries from farms to ports in Ivory Coast, which is a sign of gradual indikujúcim end of the period of harvest the main crop, lack of rainfall in December also caused injury fruit.
Similarly, concerns have emerged that this main harvest was delivered to the market too quickly, and current available quantity will be lower than was hitherto expected.
On the other hand, some reviews say that the current reserves are sufficient to cover short-term needs.Growth rates may also be only short-term phenomenon also due to speculative activities of traders odkupovali previously sold positions vyhnúc the growth of such losses and can thus be expected to move back toward the south.
Will continue to monitor developments in terms of West Africa and also to whether the concerns about threats to crops and actually acknowledge there will be a decline in output, which is a total for the season so far this business appears to be good.
Today morning of the cocoa sold at 2410 USD / metric ton.
Author: Vanda Zajacová (vanda.zajacova @ xtb.sk)
---
---
Sucho v západnej Afrike posiela cenu kakaa na dvojmesačné maximá
Diskuze a názory uživatelů na téma: Sucho v západnej Afrike posiela cenu kakaa na dvojmesačné maximá
Na dané téma nejsou žádné názory.