---
18 precepts and rules of successful investing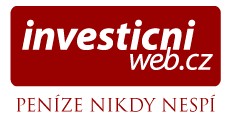 John Thomas is among the managers of hedge funds concept. A former correspondent for The Economist magazine, the pilot in the Gulf War, the founder of one of the first hedge funds focused on Japan, wine collector and since 2007 head of another fund that was founded - a man with an extensive resume, which buys, when investors' hung on a bridge Golden Gate ", and sells when everyone believes that the bull market can last forever. In his own words traded "four times a year", otherwise devoted to analysis. List of investment propositions man known as "Mad Hedge Fund Trader" can be for many small investors an interesting inspiration.
First Trade less
It is a large number of shops is the reason that retail investors lose. Take your list of transactions in the last year and is split 9:1. 10 percent of those will be your most profitable target for the future. Much trade is a great way to ensure that age, but not for you, but your broker.
Second Always use stop-loss
Risk management is essential. Every good trader knows his limits. To begin, let be the ratio of 1:3 - one thousand Take risks only when you can potentially get three - and just below a thousand less than its purchase, set a stop sign. When you lose everything because today, tomorrow's great shopping you will not be affected. Therefore always keep part of the capital in cash.
Trading: 10 rules to which you do not stop - loss evil lord
Third Remember that you can sell
Your positions are not purchased your life partners. Each date simply do not get along with someone else is the best such short acquaintance. You may not experience the best, but in time it will determine - peacefully let the last 10 percent growth (or equal to the turnover trend) "skim off" someone else.
4th You do not have to be brilliant
If it is a condition, is now Wall Street (almost) empty. Even if you make 40 percent of bad trades, this is a better result than if you throw coins, and enjoy a pleasant (if) you earn. 30 percent of errors - you can earn millions. If you are successful 80 percent, you probably already calling from Goldman Sachs. 90 percent success rate, it was almost "smell" that you have a multi-billion dollar hedge fund, on which ordinary mortals learn except if you buy somewhere for one hundred million stuffed shark. A 100 successful shops is utter nonsense.
5th Trading is hard work
Although it may not look outside, a good trader and does not cover the monitor Nevali popular series. It's not just "buy - monitor growth - to sell" is a lot of work behind it, analysis, preparation and the like.
protect capital gains? 5 methods for responsible traders
6th Pursues market
Pursues the market - may in fact turn around and bite you properly. Let him find you alone. Even if you ever had run away for a few minutes, hours or days, another comes along, like an interesting opportunity.
7th Do not confuse a bull market with their own skill
Your portfolio can grow as the water, but may grow and all the others. Your ability to examine a rainy day.
8th Keynes: "Markets can behave illogically longer than that to which you enough money."
9th Do not trust the media
They claim even a former journalist Thomas. Watch the hard data, numbers, facts. Maybe try to see if by chance in the Gulf of Mexico survived some seabirds, fish or mermaids.
10th Sometimes the crowd was right
11th Shop by fundamentals, technical analysis sell by
12th Do not rely only on technical analysis
If you utterly believe it, shop on every rally, every sell at the bottom - and end up broke.
13th The simpler the better
We are talking about market access. Shop for sinks, sell during growth.
What are other important rules for successful investing can be found HERE:
---