---
Bank of Japan voted in March unanimously on interest rates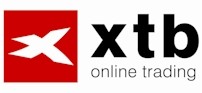 Minutes of the Bank Board of the Bank of Japan of 12 to 13 March mentions the need for long-term structural reforms in the economy. Solving this problem will be crucial to lay the foundations for economic growth. Objective overcoming deflation can be achieved through monetary easing.
Decided to enhance growth potential through loans from the Fund GSFF about 2 trillion yen to 5.5 trillion yen. It
has
established special rules for the new system of loans worth 500 billion yen and 1 trillion. equivalent yen for investment and loans in foreign currencies.With regard to support loan fund launched in June last year, extended the deadline for submission of applications for new loans two years until 31 March 2014 and increased the
total
amount of loans to 3.5 trillion. yen. As for program support to financial institutions in the areas of disaster, decided to extend the application deadline by one year to 30 April 2013 and to maintain the
total
amount of loans to 1 trillion. yen. It left its
key
interest rate to lowest level in history 0-0,1% and decided to continue quantitative easing program totaling 65 trillion yen.Safeguard the inflation target over the medium to long term. Objective of price stability must be positive in the range of 2.0% or lower in terms of annual growth rate of consumer price index. At present, aims to achieve 1.0% inflation target. The vote on the purchase of financial assets was not uniform, for further expansion of the program voted R. Miyano.
---
---
Bank of Japan hlasovala v březnu o úrokových sazbách jednomyslně
Diskuze a názory
Na dané téma nejsou žádné názory.