---
Bonds
  |  April 16, 2012 20:39:54
Czech state bonds for citizens: dusty, even after the May issue?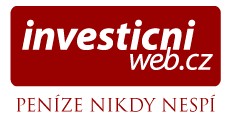 According to yet fragmentary and anecdotal information, the Treasury should end the first half of a five-year offer to retail investors and reinvestment of coupon bonds. Yield to maturity is assumed to be the same as in the inaugural subscription in October last year, about 3.1% pa It is still relatively attractive level for this type of conservative investment, and for several reasons. (Source: CONSEQ)
First, it is an investment risk bearing solvency of the state, which is compared only with non-borrowers (banks, corporations, etc.), but also for example with a number of highly indebted European
countries is significantly lower.
Offered yield, which in the case of tenure to a predetermined maturity and slightly higher than savings accounts yields smaller online banks and is roughly at the level of term deposits that the banks offer. Yet at much lower credit risk, although this is illogical for amounts up to € 100,000 equivalent repressed state guarantee one hundred percent (negative effect is the moral hazard; kampeliček example is the problem).
Second, the yield offered would likely be sufficient to cover inflation. The expected macroeconomic scenario with regard to long-term inflation target of the Czech National Bank (2%) would mean a real appreciation. The basic aim of conservative investments, thus protect against inflation, retail treasury bonds is very likely true.
Third, theyield to maturity for the Treasury bond investors, retail offers, still exceeds the income level required for the Czech government bonds with a maturity of 5 years to reach the interbank market or in auctions ministry organized regularly for institutional investors. Currently, this difference amounts to about half a percentage point in favor of savings bonds.
However, it is necessary to mention their disadvantage compared to bonds traded on the interbank market and lower liquidity. These bonds can be sold only at predefined days four times a year.
Read also:
How to prepare for a bear market? The LONG positions!
Richard Russell: The world is waiting chaos and an increase in crime, the point of gold and guns!
Keynes would know how to do it
---
Last news from the section Bonds: