---
The economic climate of the euro area deteriorated significantly in April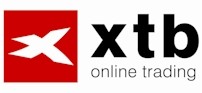 The economic climate of the euro area deteriorated significantly in April, said the survey by the European Commission. After a stagnation in February to 94.5 index points ESI sentiment fell by 1.7 points to 92.8 points a minimum of four months, and this result fell behind expectations, the majority 94.2 points. Confidence fell in industry, services and construction. A slight improvement occurred only in retail. Negative signals came from Italy (-5.7), Spain (-1.8), Germany (-1.0) and France (-0.4). Improvement occurred in the Netherlands (+1.2). Over the long-term average (100) ESI is retained only in Germany. The overall EU sentiment index remained unchanged in April to 93.2 points. Significant improvements occurred in Great Britain.
Sentiment in the industry dropped to a two-year
low
and well below the long-term average. Managers of enterprises evaluated negatively the future growth of production and the current level of domestic orders. Assessment on the adequacy of stocks of finished goods was more or less stable. Sentiment in services fell to a four-month
low
, mainly due to the negative assessment of the current situation and the domestic demand.
After the continuous improvement in Q1 was cooling consumer confidence due to a worsening of the economic situation, financial situation of households and rising unemployment. The decline of trust in construction was mainly negative expectations about employment. In the retail sector showed optimism for the third month in a row a positive evaluation of stocks, while the outlook remained unchanged. Sentiment in the retail sector was the best since November.
Managers worse outlook in employment in industry and services and in
all
sectors expect lower sales prices. In the financial services sector, which is not included in the ESI, there was a sharp deterioration in sentiment due to a decrease future demand.
---
---
Ekonomické klima eurozóny se v dubnu výrazně zhoršilo
Diskuze a názory
Na dané téma nejsou žádné názory.