---
Season 2011/2012 market kakaom probably end deficit Offers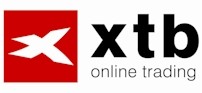 Market price kakaom In the last 4 weeks, largely stabilized in the Sidebar zone, ranging from 2353 to 2210 USD / metric
ton
, yesterday once again to the north-facing with maximom day at 2293 USD / metric
ton
, while also rising slightly from today morning.
From the perspective fundamentálnych factors mainly monitors the development of conditions for collection of smaller, so-called ancillary crops in West Africa, which will be started in April, but gets off to these days with a monthly delay. The next minute.7 days meteorológovia predicting rainfall in the
region
, which will have a positive impact on aging and prospective fruits and for the future harvest season, which starts in October. The quantity of supply of cocoa beans from farms to the ports of the world's largest producer and exporter, Ivory Coast, reached in the previous week and 15 000 tonnes humbled and volume of last year at the same time.
Regarding the outlook respectively. estimates relating to the balance of the market in the current business kakaom season 2011/2012, they're mixed. According to the Blommer Chocolate Co..ends in the market for commodity production deficit in the quantity of 40 000 - 50 000 tonnes. A similar scenario is also inclined ICCO, pending deficit 71 000 tons respectively. Marex Group, Spectron and the lack of requisite volume of 19 000 tonnes. On the other hand, for example, Rabobank International estimates the excess of supply, and a quantity of 14 000 tonnes. Many analysts are so inclined to balance, or balanced. slight deficit will continue to monitor developments in the
region
of the harvest season of West Africa, particularly in Côte d'Ivoire and Ghana, which share over 69% of the
total
global production.
The current value of cocoa before noon today is 2278 USD / metric
ton
.
Author: Vanda Zajacová (vanda.zajacova @ xtb.sk)
---
---
Sezóna 2011/2012 na trhu s kakaom zrejme skončí deficitom ponuky
Diskuze a názory
Na dané téma nejsou žádné názory.