---
Eurozone manufacturing sector in May fell to a three-year low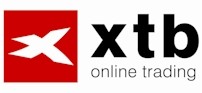 Eurozone manufacturing sector deepened in May to drop to 35 - month
low
and remained in the contraction of the tenth month. According to a survey weakened Purchasing Managers Index PMI activity to 45.1 points from 45.9 points in April. The neutral level of 50 separates expansion from the decline in activity. The result slightly exceeded expectations and preliminary reading of 45.0 points.
Slight recovery occurred only in Ireland (51.2) and Austria (50.2). In Germany, France and Spain, the activity index fell to its lowest level since half of 2009. In Germany, Europe's largest economy, PMI weakened to 45.2 points from 46.2 points in April, remained in decline for the third month, and slightly exceeded the preliminary estimates and expectations. In France, PMI decline deepened a three-year
low
44.7 points from 46.9 points in April and stayed in the third month of contraction.
Production slowed down sixth month in a row and was the steepest decline since June 2009. Domestic and foreign orders declined for the twelfth month in a row and deterioration occurred in the two largest European economies. In response to lower output requirements slowed shopping activity and decreased supply output. Employment
has
declined continuously since February. In Germany fell for the second month and nejstrměji since February 2010, in France the third month. Average input costs grew the slowest since January, lower growth was recorded in the Netherlands, Spain and Italy. Prices of finished products due to weak demand and strong competition have stagnated. In France, Italy, Ireland, Spain and even decreased slightly.
---
---
Výrobní sektor eurozóny v květnu poklesl na tříleté minimum
Diskuze a názory
Na dané téma nejsou žádné názory.