---
UK services activity in May has stagnated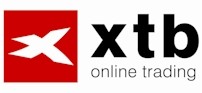 Private sector services the United Kingdom grew at a steady rate in May and keep continuous expansion of seventeen months. Survey Markit Economics and the Chartered Institute confirmed that the seasonally adjusted index of activity in the service of a five-month
low
stagnated at 53.3 points. This result surpassed the consensus majority 52.5 points. In the first quarter, PMI recorded the strongest growth since the second quarter of 2010.
The activity supported the positive trend in new orders and employment. Outlook was the next twelve months remains positive.Half of the respondents expected to be steady growth in the sector and improve the economic environment that will support increased activity. Sentiment among service providers, however, weakened to a five-month
low
, due to the challenging economic environment and fears of debt crisis in the eurozone.
New orders grew rapidly in the last four months and maintained continuous growth since January last year. The rate of completion of contracts is stable. Enterprises maintain employment growth, even though it was slightly lower than the April four-year maximum.So the profit margins eased somewhat after input costs grew the slowest in the last 31 months. Companies have to stiff competition due to requirements of clients and prices of services during the first three months of decrease.
---
---
Aktivita služeb Velké Británie v květnu stagnovala
Diskuze a názory uživatelů na téma: Aktivita služeb Velké Británie v květnu stagnovala
Na dané téma nejsou žádné názory.