---
Monitor awards Czech shares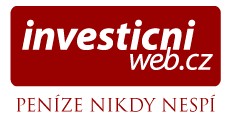 KB: Shares in the last days away from the local bottom near 3100 CZK. Helped them with improved mood in the sector after the ECB meeting last week and unveiling plans for the restructuring of Spanish banks.
CEZ: Shares in recent weeks to help close the record date for entitlement to dividend from last year's profit (45 CZK per share). Dividend yield is currently around 6% trans. Last trading day with a right to dividend with respect to settlement of format T +3 27th June 2012.
Unipetrol: The company plans to close by the end of production of urea in Litvinov, because it had a negative impact on corporate profitability. According to the company, this step should have a positive impact on EBIT in the tens of millions of CZK.
Telefónica CR: The price of the shares of the company supports the ongoing buyback. At the same time close to the record date for entitlement to a dividend last year's CZK 27 per share. Payment of a reduction in equity (13 CZK per share) is likely to take place by year's end.
Fortuna: The shares are already traded without entitlement to dividend last year. In terms of total revenue for the last month the company achieves a positive performance.
CME: This week, analysts MS released a new recommendation. The newly recommended shares of CME to hold an annual target price of $ 6.1 per share, lower. Although long-term prospects remain strong, shares may be in the short term under pressure.
VIG: Recommendation remains the shares "buy" with an annual target price slightly lower (38 euro). The insurance company is to compete in the ratio of trading prices and intrinsic value at a discount and should in the current environment relative to benefit from its strong balance sheet.
Více zpráv k tématu Czech Credit Bureau
---
---
Monitor ocenění českých akcií
Diskuze a názory
Na dané téma nejsou žádné názory.