---
Countdown to the Greek elections began, investors optimistically sees the results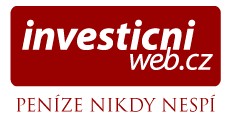 Although the countdown before the Greek elections, which should decide whether the eurozone will continue as at present constituted, began markets with risk assets as if they did nothing of it. Optimism (equity and commodity) markets is based on two questionable assumptions. Firstly, according to unofficial election published estimates, it apparently seems that the majority in Parliament to obtain a pro-European party. Second, markets are somewhat governed by the rule "the worse the more" - respectively. count, with the key central banks in the world are prepared in advance of a massive coordinated action to support the economy.
Both certainly can happen after Sunday, however strange behavior of financial markets from risky choices Greek has a third dimension ...
Rescue of Spanish banks is signed on the behavior of Greek political parties highly expected. Key economic policy-makers in the EU rozhodlio correctly that the rescue package for the Spanish bank is not bound to any other austerity measures. This approach, however benevolentnějším euro area recorded a smash not only the radical left-wing opposition, but actually the whole political scene in Greece. Election rhetoric originally used only the radical left, based on the premise that the austerity measures ordainedTroika (IMF, ECB and the EC) must be rejected and that the Germans were bluffing when they claim that they can get outside the euro Greece, now assumed even moderate parties in Athens.
Originally schizophrenic situation for Greek voters, who on the one hand, like to stay in the euro area and on the other hand, wants to send a Troika to hell, so in terms of decision greatly simplified.Whether anyone will win on Sunday, the Memorandum (IMF austerity program ordained) is dead and the Greeks will be necessary to relieve the back (with their payment schedule). The question is whether this election simply sees the situation in Greece as well as official creditors led by the Germans. We'll see after Sunday ... (source: CSOB)
Read also:

---
---
Odpočítávání do řeckých voleb začalo, investoři vidí výsledky optimisticky
Diskuze a názory
Na dané téma nejsou žádné názory.