---
What are the policy implications of the current global crisis?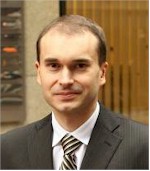 The current global crisis is described as the financial crisis, but the real cause is primarily politically motivated interventions in the economy. The crisis in market economies are a natural part of the business cycle and are usually self-cleaning effect. Weak, unable to expire and the objects capable, strong and become a new engine of the economy, whose growth is part of the natural process of serving a much needed end the crisis.
The current crisis ceases to be purely an economic crisis and is increasingly becoming a political crisis that undermines its impact political stability not only of Europe but also worldwide. The consequences are still ongoing politically motivated government intervention in the economies in the political and economic stability around the world have not yet imagined. But now it is more than clear that the bear a few more years, maybe decades.
Concrete political impact is very difficult to predict and will vary from country to country. When economic and social uncertainties may subsequently be resorting to more radical views of voters, which we witnessed in the recent elections in Greece or France. In most of Europe is also more rooted in the rich social redistribution system from which the voters during the current economic situation will only be very reluctant to move away. Although eagerly anticipated re- elections in Greece eventually landed triumphantly on a new pro-European democracy and thus showed that the Greek people about their future standing in the euro area, growth of the moving party preferences on the left to radical left of the political spectrum is obvious. There is growing but also a radical voices from the other, right, side of the political spectrum, and space for sensible, long-term policy of economic and social stability, thus narrowing. And all this while still continuing relative prosperity, when the Europeans lack a true emergency, a long way. Hardly be surprised nervousness on the capital markets. But there are also countries with voters uvědomujícími the benefits of sound public finances, which are reflected in the stability of the economy and provide the ability to respond to unexpected events.Indiscriminate borrowing of future generations for example, recently said no clear Estonian and Latvian voters who voted for the same parties that have previously introduced a hard cut and pulled the country out of crisis. Still hesitant countries and their inhabitants are thus examples on both sides of the prospects for the future quite a lot and will be up to them how their country pass this test.
Martin Pavlik,
Portfolio Manager
Conseq Investment Management, Inc.
---
Last news from the section Markets:
---
Jaké budou politické dopady současné celosvětové krize?
Diskuze a názory
Na dané téma nejsou žádné názory.