---
Australia's central bank kept its key interest rate unchanged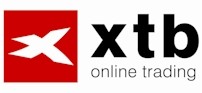 Board today, the Australian central bank is expected to maintain the base rate to 3.50%. This decision followed two cuts in interest rates in May and June. The statement was said that the current monetary policy stance appropriate. Inflation should remain well anchored and economic growth to remain close to trend. The global outlook is more subdued than it was several months ago.
Recent macroeconomic data confirmed that the growth of the Australian economy was in the first quarter, slightly stronger than previously stated. The unemployment rate remained
low
, although there was a decline of jobs in certain sectors. Medium-term inflation outlook
has
not changed. Inflation should be in the next two years in the target band of 2-3%.Given the global economic development, it was stated that the latest indicators suggest a further weakening in Europe and slower growth in China. Economic conditions in other parts of the Asian
region
are showing signs of recovery, although the outlook is uncertain. The U.S. economy continues to grow at a moderate pace. Commodity prices fell, helping to reduce inflation. Sentiment in financial markets
has
improved during the last month, after there
has
been some progress in addressing the debt crisis in the eurozone. Europe will remain a potential source of negative shocks in the near future.
In May RBA revised estimate of growth and inflation. In a quarterly report on monetary policy reduced the projected
GDP
growth for calendar year 2012 from 3.5% to 3.0% and inflation of 3.0% to 2.5%.Given that there
has
been a substantial deterioration in the global outlook assumes Westpac further monetary policy easing in August and September and then in the quarter to December.
---
---
Australská centrální banka zachovala základní úrokovou sazbu beze změny
Diskuze a názory
Na dané téma nejsou žádné názory.