---
Czech state debt in the second quarter increased by 136.3 billion crowns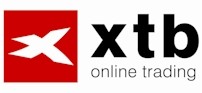 Gross public debt of the Czech Republic since the beginning of 2012 until the end of June increased by 136.3 billion crowns to 1.6357 trillion crowns, which corresponded to a percentage of
GDP
was 42.6%, said the quarterly data of the Ministry of
Finance
. For every citizen seemed to almost 156 thousand. Quarter on the state debt increased by 22.7 billion, it
has
historically contributed to the second series of emissions savings of government bonds in an aggregate nominal value of CZK 15.3 billion.
In 2011 the Czech government debt increased by 155.3 billion crowns CZK 1499.4 billion over the last ten years
has
increased fourfold.
Ministry of
Finance
issued in the quarter on the domestic market for medium and long-term government bonds with an aggregate nominal value of 52.9 billion crowns in the first half of
total
gross issuance of Treasury bonds CZK 109.7 billion, which resulted in a 61.8% utilization of annual maximum emission limit for 2012. In the area of ??foreign issues, was released in February of the sixth international public issue of 2 billion euros (about 50.3 billion CZK), which represents 68.9% of the maximum foreign issues in the financial program for 2012.
Short-term debt in Q2 quarter increased by 0.5% to 19.3% and maintain the target figure of 25%. The average maturity
has
not changed and shall be 5.7 years.
In the first half, net interest
cost
of servicing the national debt to CZK 26.2 billion compared to the model were predicted by CZK 4.9 billion lower. According to the Funding and Debt Management Ministry expected gross borrowing requirement for 2012 of 243 billion crowns next year and 230.9 billion CZK.The Ministry is planning two more this year to issue government bonds for citizens.
---
---
Státní dluh Česka se v druhém čtvrtletí prohloubil o 136,3 miliard korun
Diskuze a názory
Na dané téma nejsou žádné názory.