---
Bank deposits at ECB fell sharply to almost 7 month lows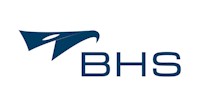 Quite an unexpected surprise today published statistics that overnight deposits of commercial banks at the ECB fell sharply yesterday on 324.9 billion. On Tuesday the same time amounted to 808.5 billion U.S. dollars, and even in recent weeks to hold more blood at 800 billion euros, ie. not too far from the March record 827.53 billion. Yesterday's deposits at the ECB and the lowest from 21.12 It was the first time in December the ECB banks within the 3-year LTROs grant funding. Together with others from around the end of February, the bank received from the ECB on a total of almost 1.02 billion euros and throughout the major part of "the night" to impose a 0.25% interest pa (from 7.5% already for 0), actually loss, back at the ECB.
Add possible that the decline was recorded for overnight loans, which in recent days held over 1 billion. Yesterday, however, banks have lent only 722 million euro, compared with Tuesday's approximately 1.4 billion.
The situation in financial markets can add that continues to soothe troubled country bonds, whose prices continue to grow. Revenues are falling so on. The 10-year bond yield is now Spain is already close to the border of 6.5%, with similar Italian then falls to 5.74%.
The forex rage but distrust in the euro yesterday, where the single European currency to the dollar recorded a new 2-year lows and now is trying to create a new one. Currently (at 9:39 pm) 1.2215. Domestic currency, however, the main developments in the currency pair has lately so much influence, unlike the previous months, always with the strengthening dollar also lost euros. Today we see the faint movement of the dollar to 20.78 CZK to EUR is then held with an overview of the CZK 25.40.
J.Zendulka
---
Last news from the section Markets:
---
Úložky bank u ECB prudce klesly na téměř 7 měsíční minima
Diskuze a názory
Na dané téma nejsou žádné názory.