---
The price of natural gas in the U.S. jumped to a six-month maximum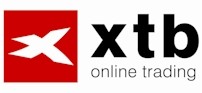 Natural gas futures climbed on Thursday, the new six-month maximum in the U.S. after the publication of statistics on stocks. They showed a smaller than expected increase due to hot summer weather in most regions of the United States. Businesses and households have air conditioning running and power companies consumed more natural gas for power generation.
According to the weekly U.S. energy statistics agencies and 13 July was to replenish stocks by 28 billion cubic feet to 3,163 billion cubic feet, compared with the majority expected 33 billion KUB. Analysts surveyed tracks Dow Jones Newswires. The increase was much lower than the 67 billion KUB. feet last year and below 74 billion five-year average KUB. stop. Stocks in this period was still a record, exceeded by 19.2% rate a year ago and 17.5% five-year average of 2,693 billionKUB. stop.
Natural gas with a delivery date in August on the Nymex strengthened by 6.2 cents to $ 2.999 a million British thermal units, the highest level since January. During the day, the price climbed to a daily maximum of $ 3045 and rebounded to $ 3,060 from the resistance of 6 July.
Natural gas dropped to a minimum ten-year $ 1.92 in mid-April and has since strengthened by 56%. Extremely hot weather in the United States withdrew a record annual surplus of inventory compared to the end of March by half.
According to some analysts, the fundamentals will continue to support the market, because high temperatures will continue until August. Price levels near $ 3 will be crucial not only for the electricity company. According to the other with a higher price justification only in the event of supply disruption.NOAA's short-term outlook assumes the August temperatures above normal in most areas, especially in the American Midwest.
---
---
Cena zemního plynu v USA vyskočila na půlroční maximum
Diskuze a názory
Na dané téma nejsou žádné názory.