---
Shares Manchester United next week is likely to appear on the stock exchange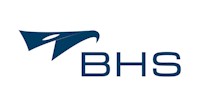 After last year's original plan, the British soccer club Manchester United to join the stock market in Hong Kong and Singapore, then gets real outlines IPO in the U.S.. Probably by the end of next week would be Manchester United shares could begin trading on the NYSE under the ticker MANU. According to yesterday filed an updated prospectus to the U.S. SEC, the total volume of IPOs may reach up to approximately 383 million USD.
The primary issue to be offered an interesting total volume of shares of Class A - precisely 16,666,667, while the existing shareholders (Red Football) of which actually sell half, respectively. 8,333,333 shares. So the rest are new shares from the selling company would raise funds. These plans use to reduce its relatively strong debt, respectively. including buying back its own bonds. The price band for IPO was set at 16-20 USD. Appreciate the football club and the IPO to nearly 3.3 billion USD. The whole process should take place next week, and according to unofficial information, the award could be in Thursday, 9.8
The main issue managers are JPMorgan, Credit Suisse and Jefferies. The options, managers can be obtained from existing shareholders a further 2.5 million shares.
The management company can mention the total revenue for the first three quarters of the current fiscal year of 245.8 million GBP. Operating profit reached 50.7 million, the GBP and net profit of 38.2 million GBP. Over the last full year revenue reached 331.4 million GBP 63.25 million operating profitL 12.99 million and profit of GBP.
The club also won major overseas sponsor. After a while, the Aon banner season of 2014 was to appear on the shirts of the Chevrolet name. Parent General Motors Corp. (GM) would reportedly had a contract for 7 years to pay an annual sponsorship contribution of over 25 million GBP.
J.Zendulka
---
Last news from the section Markets:
---
Akcie Manchester United se příští týden nejspíše objeví na burze
Diskuze a názory
Na dané téma nejsou žádné názory.