---
Czech manufacturing sector remained in a decline in July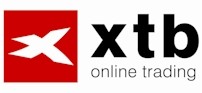 Czech manufacturing sector remained moderate contraction in the fourth month and the situation has not changed much compared to June. New orders and purchases of inputs fell four months behind and production stagnated. Input prices fell for the first time since October last year and finished goods prices fell for the sixth consecutive month.
According to data from Markit Economics HSBC rose seasonally adjusted PMI activity index to 49.5 points from 49.4 points in June after a decline to 47.6 points in May. Under the neutral level of 50 points, which separates expansion from the downturn, he remained from April.During the second quarter fell an average PMI points to 48.9, the lowest level since the third quarter of 2009.
New orders declined for the fourth month, the pace of decline but remained moderate. The volume of new export orders fell for nine consecutive month and the situation is unchanged compared to June. The current decline in new orders series is the second longest in the eleven-year survey history. Production stagnated for the third month. The volume of contracts in progress at a rate declined the most in the last three years. Manufacturers reduced their purchases of inputs was the fourth consecutive month.Delivery time is still the first time in three months longer terms. Average input prices for the first time since October last year, declined, reflecting lower raw material prices. Prices declined finished sixth month and the most since April 2010.
---
---
Výrobní sektor Česka zůstal v červenci v poklesu
Diskuze a názory
Na dané téma nejsou žádné názory.