---
Telefonica bought yesterday has the most shares have already spent a total of over CZK 900 million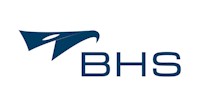 Though perhaps in anticipation of a response to Monday's weekly report Euro/E15 about buying back its own shares, the selected merchant for Telefónica O2 in the day did not acquire any shares of the company at all. It happened the first time since 21.5, when the purchase physically ran. On liquidity, respectively. activity of investors on the title it was like to know. Total on Monday traded at barely 36 million CZK, which was at least the last 2 months.
Zmiňovanému The article, which featured some inaccuracies regarding the amount of repurchased shares in the market speculating on the likely sale of shares by the parent company. In regulatory filings in fact no such information has not occurred. The truth is that Spain's Telefonica owns the home operator to 69.41%, ie. to achieve the lower limit of 50% is far ...
The facts of redemption can be in any case include the following. The company yesterday already acquired more than 2.36 million treasury shares, ie 0.73%. The Board has approved purchase of 2% of the shares to be completed by the end of the year, so for about 10 weeks was carried out almost 37%. Investment companies are already slowly approaching 910 million CZK, when the average realized price of redemption was approximately 384 CZK.
This week on Tuesday and Wednesday also continued to buy the biggest-ever daily volume. On Tuesday, was repurchased 77,680 shares for more than 30 million CZK.That day the market is also significantly increased activity / liquidity, which was among the highest in recent weeks. Yesterday it was even buy 81 046 shares for about 31.6 million CZK, which means that the share of transactions in the trading volume in SPAD amounted to more significant than 28%.
The domestic news in addition to a number of updated recommendations for state banks as well as the Report of CEZ. The fixed price thirty private placement bonds in the nominal amount of EUR 50 million and 4.375% coupon, which is the sole agent of UBS. Emise je vydávána v rámci stávajícího EMTN (Euro Medium Term Notes) programu společnosti.AAA Auto Group then announced that in July 4596 sold vehicles (+15,1%). Since the beginning of a total of 30,437 cars (+16%), stating a significant interest in the financial services offered. In the CR currently sells more than half the cars on installment. By the end of the year plans to open a branch in the CR and SR.
J.Zendulka
---
---
Telefónica včera nakoupila dosud nejvíce akcií, celkem již utratila přes 900 mil. Kč
Diskuze a názory
Na dané téma nejsou žádné názory.