---
The manufacturing sector remained the fourth month in Switzerland in the fall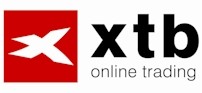 The activity of Swiss manufacturing sector slowed down again, compared to June, the situation stabilized. According to the ISM survey and Credit Suisse in July PMI activity index rose by 0.5 points to 48.6 after rising by 2.7 points to 48.1 in June, and the result surpassed the consensus majority at 47.0 points. Under the neutral level of 50 points, which separates expansion from decline, PMI remained from April this year. Except for one month (March), the PMI is in the tenth month contraction. In the same period last year, moved to 53.8 points.
Production growth remained moderate in June and July, although the fourth month of completion of orders slowed. Purchasing activity fell again and the pace was weaker than in June. Inventories of inputs therefore remained in continuous decline in eleven months. Delivery time is extended again, however. Enterprises continually decreasing number of employees since October last year and a faster pace than in June. Input prices remained in decline for the fourth month, reflecting lower raw material prices in global markets.
---
---
Výrobní sektor Švýcarska zůstal čtvrtý měsíc v poklesu
Diskuze a názory
Na dané téma nejsou žádné názory.