---
Czech retail sales in June fell by 1.0 pct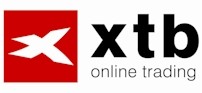 Czech retail sales of motor vehicles, including a seasonal rise in June month on month by 0.4% after increasing by 1.0% in May. In comparison to alleviate the non-adjusted sales decline from 2.1% to 1.0%, Statistical Office said. After adjustment for the number of working days in retail sales rose by 0.8%.
Seasonally adjusted sales in sale and repair of motor vehicles, mom grew by 3.0% yoy, and not seasonally adjusted decreased by 0.4%.Sales of vehicles, parts and accessories rose by 0.2%, while for repairs declined by 4.0%.
Sales in the retail sale of fuel, including the seasonally adjusted real mom dropped by 0.7% without adjustment declined by 1.3% after a month earlier stagnation. For non-food goods decreased by 0.7% from sales of food products by 1.4% and sale of automotive fuel by 3.5%.
Sale of food has declined fourteen months, both in specialized stores (-3.2%) and in non-specialized stores (-1.2%).Also, non-food goods sales slowed after the recovery in May. Considerable growth was recorded only in Internet sales and shipping services (7.7%). Increased sales of clothing and footwear (2.5%), pharmaceutical sales, medical and beauty goods (0.3%) and in specialized stores selling products for culture and recreation (0.1%). Decreased sales in household goods stores (-1.3%) and stores the information and communication equipment (-1.3%). In addition to fuel retail sales not adjusted for seasonal declined by 1.0% after increasing by 0.3% in May.
In the first six months of this year, the Czech retail sales, including motor vehicles decreased by 0.7%.
---
---
Maloobchodní tržby Česka v červnu meziročně poklesly o 1,0 pct
Diskuze a názory
Na dané téma nejsou žádné názory.