---
Euro zone services sector decline slowed in July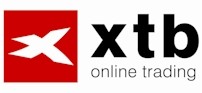 The services sector remained the eurozone debt crisis due to the continuing downturn in the sixth month compared to June but there was a stabilization. The worst situation was in Spain and Italy. Demand for services increased only in Germany, France stagnated. New orders due to persistent insecurity experienced the steepest drop in three years and remained in the decrease of the twelfth month. Backlogs also declined twelve months in a row. Lower output and weak demand led to further job losses.Employment in services declined for the seventh month in a row, the rate of decline was the third highest in history. The largest losses occurred in Spain, then France, Italy and Ireland. In Germany, the opposite trend, companies raiser jobs are lost for the third month.
Future outlook in services was the weakest since March 2009. Sentiment deteriorated particularly sharply in Spain, however, a slight improvement occurred in Ireland. Input prices recorded the first rise in four months.Due to strong competition and weak demand service providers have to reduce the price of the eighth month in a row. The decline occurred in all economies, particularly in Spain. In Germany, prices for services fell for the first time in ten months. The final survey for July Markit Economics said that the service activity index rose to a four-month peak of 47.9 points from 47.1 points in June and they exceeded the preliminary estimate and 47.6 points a majority consensus. PMI data includes eight euro area countries, which represent about 80% of the power sector. The neutral level of 50 points separates growth from decline.
In Germany there has been a resurgence of activity services PMI unexpectedly rose to 50.3 points from 49.9 points in June and the results exceeded expectations by 0.6 percentage points. In France, services activities has stagnated, the PMI index rose to a four-month peak of 50.0 points from 47.9 points in June. Composite index, which tracks data purchasing managers of industry and services, according to final data rose to 46.5 points from 46.4 points in June. Diameter in the second quarter this year was the weakest since 2009.
---
---
Sektor služeb eurozóny v červenci zmírnil pokles
Diskuze a názory
Na dané téma nejsou žádné názory.