---
Inflation in Australia in July fell to a three-year low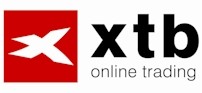 Melbourne Institute Consumer prices in Australia in July year on year growth to alleviate the three-year low 1.5% from 1.6% in June, said a survey TD Securities - Melbourne Institute. Previous month consumer prices rose by 0.2% following a decline of 0.2% in June and stagnation in May. Contributed the most after the introduction of carbon tax prices for services, as well as prices of alcoholic beverages and tobacco products and education. The converse trend was recorded for transport, recreation and culture. Electricity prices increased by 14.9%, gas by 10.3%. Fuel prices, by contrast, decreased again by 2.7%.Cheaper prices seasonal holidays, accommodation services, insurance and financial services. Adjusted average CPI decreased by 0.1% after stagnating in June and fell year on year to 1.4%, the lowest level in the history of monitoring.
In the second quarter of this year's annual growth in CPI adjusted for seasonal factors slowed to 1.2% from 1.6% in the first quarter and was the lowest since Q2 1999, the Statistical Office said. Adjusted average CPI in Q2 rose 0.5% and 2.0% year on year. The weighted median rose by 0.7% and annual growth slowed to 1.9% from 2.1% in 1Q.
Melbourne Institute expects that the Australian central bank tomorrow, retains the basic interest rate unchanged at 3.50% after two reductions in May and June.
---
---
Inflace Austrálie v červenci klesla na tříleté minimum
Diskuze a názory
Na dané téma nejsou žádné názory.