---
The Prague Stock Exchange last week rose by 0.4 pct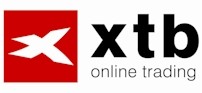 The PX index could in the 31st week to strengthen by 0.4% to 899.2 points and record growth during the first four weeks. Half of the titles ended in the plus. The biggest gain recorded Komercni banka (4.2%, 3 683.00 CZK), the largest loss of KIT Digital (-15.2%, 61.30 CZK). The volume of shares traded amounted to 740.9 million crowns. PX This year decline slowed to 1.3%.
The development at the turn of the month was influenced mainly by corporate results for the second quarter.
On Tuesday, reported results of Erste Bank, which fell short of expectations at the level of net profit.Net interest income declined by 6.2% to 1.31 billion euros, total expenses decreased by 2.2% to 942 million euros. Profit before tax was 240.6 million euros (-24% y / y) and net profit reached 107.1 million euros (-46.3% y / y). The adjustments was a decrease by 12.9% to 401.2 million euros. Erste had to write off 210 million euros from the carrying amount of goodwill Romanian bank BCR. Income from trading fell by almost half to 27.9 million euros. The capital adequacy ratio, however, compared to Q1 improved to 10.4% from 10.2%. The company reduced operating profit outlook by the end of this year. The title this week fell by 2.4% to CZK 367.30.
On Wednesday released the results of Commercial Bank, which, with a net profit of CZK 4.1 billion (+95,8% y / y) significantly exceeded expectations. Better than expected results in Q2 reflected lower provisions for credit risk and lower costs for the distribution of profit shares to the pension fund. Strong growth was affected by the sale of a single item ČMZRB. Total revenues grew by 4.7% to 8.53 billion euros. KB was the most profitable in the past week, the title of the PX index.
The results of CME media in 2Q lagged level sales and net profit. Sales declined by 15.4% to $ 211.2 million, OIBDA declined by 25% to $ 47.1 million and net income increased due to a one-off items at $ 3.95 million operating data lagged behind expectations and targets annual sales were revised lower. Shares in the past week has weakened by 0.4% to CZK 101.55.
This week published the results of CEZ and KIT Digital. The macroeconomic calendar is poorer, industrial orders come out of Germany, industrial production in Germany, the ECB's monthly report (August) and weekly applicationssupport in the U.S..
---
---
Pražská burza v uplynulém týdnu rostla o 0,4 pct
Diskuze a názory
Na dané téma nejsou žádné názory.