---
TELEFÓNICA O2 has purchased its own shares for CZK 1 billion, PX 100denním above average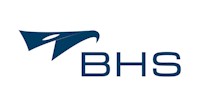 The domestic stock market can be said that through the merchant TELEFÓNICA O2 yesterday continued to purchase its own shares. With seven stores in SPAD gained another 70 thousand. shares at an average price of CZK 394.93. So invested over CZK 27.6 million, which has invested a total volume of the start of redemption swung over CZK 1 billion. These means Telefónica O2 won a total of over 2.6 million own shares at an average price of about 385 CZK. It is therefore a 0.81% of its shares, ie over 40% of the Board of Directors has approved repurchase of shares of 2%.
The ERSTE can then be noted that the bank for the user gave the iPhone and the iPad application available today allows convenient access to the "Investor Relations", ie to the reports, including the possibility of monitoring and analysis of press conferences.
The CEZ then binds rather interesting that the company evaluated the test in July, when the project electromobility Courier Messenger Service Electric tested by a Czech manufacturer of organic.cz and Czech brand electric scooters AKUMOTO. Tested the battery life of electric bikes and electric scooters and their consumption. According to CEZ already after the first few weeks of tests it was clear that the electric bicycle couriers substantially faster delivery of packages and even managed to travel to remote and hilly areas of Prague. Routes that previously took only couriers on motorcycles. The electric bicycle courier traveled to Prague every 1400 km and for recharging the batteries consumed a total of 10kWh of electricity. The CEZ is not mentioned in the last days of the improving electricity prices in the market, both domestic energy exchange, as observed in Germany. Here, the price of electricity for delivery next year has already fallen back to levels above 49 EUR / MWh.
For now, however, CEZ investors look primarily to Friday, when they will be published financial results for 2Q. BH Securities expects revenues by CZK 48.8 billion, EBITDA CZK 19 billion, respectively. net profit of CZK 8.4 billion. Expectations in the market is relatively wide range. The consensus is according to the Bloomberg survey yet at the level of income over CZK 50 billion, EBITDA of CZK 18.19 billion and net income of less than CZK 7.7 billion.
The NWR is possible to mention yesterday's announcement of a fatal accident at the mine miner Paskov, which however does not affect the production company. NWR now have four in a row fall session. In the case of maintaining these levels so negative today may conclude even at 2-month minimum. Title records in recent weeks significantly weak liquidity, ie. even a relatively small order can affect the price. The current decline seems to be quite a surprise when prices of commodities including coal, the last days doing quite solid.
View the entire domestic market, in terms of the PX index, is now technically in any case face relatively optimistic. Yesterday is received after 4 months of its PX index 100denní price average, when entered into the monthly maximum of 913.7 points. Moreover, in the short term even slightly reversed their downward channel to create the index since April. He opened the way for the technically possible to further strengthen border - the 200 average price at just under 922 B. In this case, puncture resistance index could be further directed to the surface above 950 points, where you can find further technical resistance.
J.Zendulka
---
---
TELEFÓNICA O2 již nakoupila vlastní akcie za 1 mld. Kč, PX nad 100denním průměrem
Diskuze a názory
Na dané téma nejsou žádné názory.