---
Inflation in China dropped to 2.5 - year low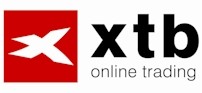 Annual growth in China's consumer prices in July slowed to 1.8% from 2.2% in June and inflation was the lowest since January 2010, announced the National Statistical Office (NBS). The result lagged slightly behind expectations, the majority of 1.7%. Compared to June, prices rose by 0.1%. Monthly development reflected higher prices in the folder housing, recreation and culture, household goods, alcoholic drinks and tobacco products and health care. Decreased food prices, transportation and clothing. Food prices rose by 2.4% excluding food by 1.5%.Since the beginning of the year, consumer prices in China rose by 3.1%.
NBS also announced that industrial producer prices remained at negative levels of the five consecutive months. In July, the PPI increased year on year decline of -2.9% to -2.1%. Mom and producer prices decreased by 0.8% after a decrease of 0.7% a month ago.
Separate statistics reported that industrial production growth in China slowed in July to 9.2% from 9.5% in June and the result fell behind expectations of 9.7% majority.In the first seven months of this year, production in China grew by 10.3%. Retail sales in July rose 13.1% year on year, slower than the 13.7% in June and the majority fell short of expectations. Since the beginning of the year, retail sales grew by 14.2%.
---
---
Inflace v Číně klesla na 2,5- leté minimum
Diskuze a názory
Na dané téma nejsou žádné názory.