---
CEZ results surpassed even the most optimistic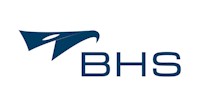 CEZ Group today reported results for Q2, respectively. the full first half of this year. In fact the company reported a Q2 profit of CZK 12.8 billion (+91%) vs.. exp. market approximately 7.7 billion CZK (BH Securities had expected profit of CZK 8.4 billion). Revenue rose to CZK 52.2 billion (+12%) vs.. exp. approximately CZK 50 billion. Operating expenses decreased to CZK 30.1 billion (-2%) and EBITDA profit rose to CZK 22.1 billion (+28%).
This earnings growth was the increase in electricity prices, including implementation. the impact of depreciation of CZK. In addition, the company managed to acquire the remaining assets of the Romanian Railways in the amount of CZK 965 million. The country continues according to plan the construction of wind farm, which was towards the end of June, in operation 176 wind turbines with an installed capacity of 440 MW. The rest of the total of 240 to be put into operation by the end of the year. Positively impressed by the agreement and in Albania, where the regulator decided to lower the entry price of electricity from public power 2830 ALL / MWh to 2200 ALL / MWh and to apply from 1 January 2012. Furthermore, there also are continuing negotiations on the settlement of other regulatory conditions for business. Production of electricity this year the group grew to 35.7 GWh (+3%), when% increases occurring mainly biomass (+33%) and "Wind" (+30%).Production stagnated from the core, and when impressed stoppages, including but implementation has led to increased performance in Dukovany. From the coal production increased by 3% and a "sun" by 5%. Sales of electricity to end customers this year fell by -2%, when continuing decline in the household segment (-3%) and retail commercial (-6%). The increase in contrast seen in wholesale (+1%).
Despite the increase in profit for the 1st half of CZK 27.2 billion (+13.5%), CEZ confirmed this outlook to 41 billion CZK. In the context of results can take this factor is perhaps the only disadvantage. For 2013 has already pre-sold to 65% of production for 2014 and to 32% in 2015 to 9%.
Add also possible that the Slovak Republic continued customer acquisition, in both the electricity and gas to nearly 85 thousand. (End of 2011 it was nearly 74 thousand.). In the CR in the area of gas CEZ has already received almost 316 thousand. customers and is the largest alternative provider of the number of supply points. Compared to the other end of the year got about 81 thousand. clients.Growth in the number of clients is obviously also a significant factor that helps us to grow revenues and profits.
J.Zendulka
---
---
ČEZ s výsledky překonal i největší optimisty
Diskuze a názory
Na dané téma nejsou žádné názory.