---
The Prague Stock Exchange last week rose by 3.0 pct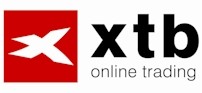 The PX index at 32 week strengthened by 3.0% on three-month peak of 926.4 points and recorded the strongest growth since 8 June. Nine titles ended in the plus. The largest share gain recorded VIG (5.1%, CZK 819.60), the largest mining company NWR loss (-1.0%, 85.51 CZK). The volume of shares traded amounted to 763.4 million crowns. The PX index this year re-growth of 1.7%.
CEZ reported in the second quarter financial results that beat estimates on all levels. Sales rose by 11.7% to CZK 52.2 billion.Reflecting higher prices of electricity production from conventional and renewable sources and other revenues. Positively reflected in prepayments from the Romanian Railways. Operating profit before depreciation increased by 27.8% to CZK 22.1 billion and net income as much as 89.9% to 12.8 billion CZK. Risk to the outlook remain the depreciation in Albania, uncertain economic situation and regulation. CEZ confirmed full-year target EBITDA of CZK 87.9 billion and net profit of 41 billion CZK.
KIT Digital postponed the publication of financial results for 2Q to 14 August. Previously announced the appointment of representatives to the board of shareholders Costa Brava Seth. W.Hamota and Deputy JEC II Peter Heiland.
Major European stock indices ended Friday in the red. Showed a weak negative impact of foreign trade data of China. The pan-European FTSE Eurotop 300 index fell by 0.1% to 1 099,55 points during the week but managed to strengthen by 1.7% and attack the highest level since March. The U.S. stock indexes erased early losses and closed in positive. Home DJIA index appreciated by 0.3% on three-month peak of 207.95 points and 13 during the week, scored 0.9%.
The macroeconomic calendar is full this week. Key will be the preliminary GDP estimates for the second quarter in the Czech Republic, Germany and the euro area. Come out of Germany ZEW economic sentiment, retail sales and consumer confidence in the U.S..
---
---
Pražská burza v uplynulém týdnu rostla o 3,0 pct
Diskuze a názory
Na dané téma nejsou žádné názory.