---
Soros believes Facebook Buffet jumped from Intel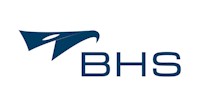 Until yesterday, had U.S. funds report states the regulator of their portfolios at the end of 2Q. Today's session overseas can affect emissions for a number of steps being exposed Wall Street veterans.
George Soros, respectively. it controlled by Soros Fund Management in 2Q newly included in the portfolio shares Wal-Mart (WMT), but also Facebook (FB).Shares of retail chains in addition to the portfolio became the third largest item in the amount of $ 337 million. Facebook Shares then purchased 341 thousand. Valuation 30.06 amounting to 10.6 million USD. Since then the title record nearly 35% drop ... A significant increase mezikvartálnímu position then occurred in conglomerate General Electric (GE) from 1.3 million to nearly 8.6 million shares. The share rose in gold, respectively. in SPDR Gold Trust (GLD) from about 319 thousand. to 884 thousand. shares. Problems JP Morgan (JPM), presumably helped to eliminate the full position in the bank, which was over 606 thousand. shares and the other 95 thousand. call options. Soros, however, "jumped" from other banks, he sold the position in Citigroup (C), Goldman Sachs (GS) and Wells Fargo (WFC).
Can deliver the portfolio of the Fund at end of June reached over 6.9 billion valuation of USD, ie. QoQ increase of about 86 million USD.
Warren Buffett, respectively. Berkshire Hathaway Group (BRKA, BRKB) then introduced a new portfolio to relatively unknown to us at National Oilwell Varca (NOV). She bought a total of 2.84 million shares (0.67%) of the service oil company. Due to the price development of the investment "oracle of Omaha" clearly paying off. The increase in position by about 2.2 million shares to 66.6 million shares have been at IBM.The largest shareholder in the company, the share rose to 5.83%. The title also clearly constitutes a major item in total 74.3 billion portfolio Berkshire Hathaway. Buffett on the contrary rid of all shares (7.7 million) further technological giant, Intel (INTC). Quite a significant reduction in positions was then at Procter & Gamble (PG) and Kraft Food (KFT). Both companies, however, are still very significant item portfolios. The PG position at the end of the Q value was 3.65 billion USD, with the KFT about 2.27 billion U.S. dollars. The reduction occurred even as positions at Johnson & Johnson (JNJ), U.S. Bancorp (USB) or General Electric (GE). Group overall in 2Q sold more shares than bought. You can add the already partially W.Buffett portfolio management this year passed two mA portfolio managers (Todd Combs and Ted Weschler).
Measured on the market are certainly steps John Paulson. Hedge fund Paulson & Co.. in 2Q further increased its stake in gold, respectively. in SPDR Gold Trust (GLD). Bought over 4.5 million shares of the Trust. Metals in general seem to believe when a new item in the portfolio has become a "small" Canadian company NovaCopper (NCQ), which still was established only last year. Bought nearly 6 million shares and became the second largest ever shareholder with 12.85%. Title has so far very successfully.
On the contrary, Paulson got rid of the share, ie 2.7 million shares of Tenet Healthcare (THC) and 1.5 million shares in the chain Family Dollar Stores (FDO). About 20% then declined the position in Hartford Financial Services (HIG). Paulson & Co. portfolio. reached the end of the quarter at just below 12 billion USD.
J.Zendulka
---
---
Soros věří Facebooku, Buffet vyskočil z Intelu
Diskuze a názory
Na dané téma nejsou žádné názory.