---
Bank of England voted in August to purchase the assets and interest rates, unanimously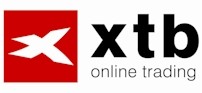 The British central bank voted on the program of quantitative easing and interest rates unanimously, said minutes of the meeting 1 to 2 August. Bank of England kept its key interest rate to 0.50% and decided to continue the program of asset purchases totaling L 375 billion. For most of the nine members of the board decision was relatively clear. In the coming months Council will loan program and other policy options.
The central bank discussed the factors that could affect inflation in the medium term. It stated that inflation is still vulnerable to external price shocks. But it is likely that it will continue to decline to near 2.0% target.
The minutes also stated that the outlook for economic growth has weakened and remains very uncertain. GDP in the second quarter of this year decreased by 0.7% and the economy remained in recession in the third quarter in a row. It can be assumed that the influence of temporary factors fade and there is a revival in domestic demand.Combined incentive program for the purchase of assets and loan program should support the foundation for economic growth. Global demand continues to slow down and the very substantial risks remain in the euro area. If escalated, would generate a considerable impact on the stability of the global banking system and on economic activity in the United Kingdom.
---
---
Bank of England hlasovala v srpnu o programu nákupu aktiv a úrokových sazbách jednomyslně
Diskuze a názory
Na dané téma nejsou žádné názory.