---
Bank of Japan voted unanimously in July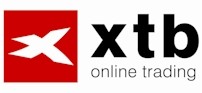 Minutes of the Bank Board of the Bank of Japan of 11 to 12 July again mentions a critical challenge to overcome deflation and a return to sustainable growth with price stability. This target should be met through monetary easing. The central bank must do everything to ensure the stability of the financial system in Japan, will pay particular attention to developments in global financial markets, where uncertainty persists due to European debt problems. Several board members said that the economy could be adversely affected if there would be an escalation of the debt crisis in Europe.The central bank should be ready to take further appropriate action.
The Board unanimously decided to maintain the basic interest rate to lowest level in history 0-0,10% and continue the program of quantitative easing by the end of 2013. Increased program purchasing financial assets of 5 trillion yen to 45 trillion. yen and simultaneously reduce the loan program by 5 trillion yen to 25 trillion. yen. The total size of the program remained unchanged at 70 trillion yen.
Domestic economic activity is supported by increased demand related to reconstruction after the earthquake. Also, exports recorded a slight recovery. In response to developments in demand both at home and abroad began production with some fluctuations slightly accelerate. The annual growth rate of consumer prices excluding food is still around zero.
Regarding the outlook, is expected to moderate growth based on domestic demand and a recovery in exports. Core inflation should remain for some time near zero.The central bank now aims to achieve the 1.0% inflation target. Complete relaxation of monetary policy should ensure a successful transition to sustainable growth with price stability.
As regards the risks to the outlook, there is still a high degree of uncertainty, including debt problems in Europe, the recovery in U.S. growth and the achievement of price stability and growth in emerging economies. With regard to the risks to the outlook for price, it should be given more attention to international developments in commodity prices in the medium to long term.
The central bank declined slightly in July estimate of GDP growth this year to 2.2% in April from 2.3% and projections for 2013 estimate maintained at 1.7%. Forecast of core inflation fell from 0.3% to 0.2% in 2013 and left unchanged at 0.7%.
The representative of the Ministry of Finance said that the cabinet directed all efforts to complete the comprehensive reform of social security and tax systems. The government and the bank share the view that overcoming deflation is paramount in Japan.
---
---
Bank of Japan hlasovala v červenci jednomyslně
Diskuze a názory
Na dané téma nejsou žádné názory.