---
Google bosses this week sold the shares for $ 89 million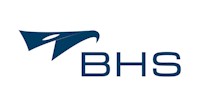 Shares of technology giant Google (GOOG) this week record this year, respectively. 4.5-year highs. Many chief executives, including co-founder and current CEO P.Lawrence, uses the situation to sell shares.
Right at the beginning of the week 13.8 Board members J.Hennessy, Ram Kavitark Shirai and vice president Nikesh Arora together sold over 52 thousand. shares at almost 34 million USD. Only J.Hennessy least part of the shares sold that day got under the stock option program.
A separate chapter is then stores the aforementioned CEO Lawrence Page. The Monday and Wednesday under the stock option program "free" always received 27,778 shares immediately sold. He won the over 55 million USD.
You can add that P.Lawrence was also active in sales the previous month. For example. In July Google sold the shares for more than 48 million USD.
Similarly behaves the second co-founder Sergey Brin company. The last week sold the shares for USD 53.37 million in July, for 48.66 million USD.
Can recall that Google shares this week helped the above information on Motorola's Mobility. Firms that regulatory approvals for Google in May for U.S. $ 12.5 billion assumed.
J.Zendulka
---
---
Šéfové Googlu prodali tento týden akcie za 89 mil. USD
Diskuze a názory
Na dané téma nejsou žádné názory.