---
Producer prices in Germany fell to a new two-year low in July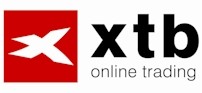 Industrial producer prices in Germany without a seasonally adjusted month-flat in July after a decline of 0.4% in June, the Federal Statistical Office. In comparison price growth slowed again to 0.9% from 1.6%, the lowest level since May 2010. Market estimates of the anticipated slowdown in growth to 1.3%.
The change of the PPI should energy prices, although annual growth slowed again to 1.3% from 2.8% in June. Prices of petroleum products increased by 0.8% year on year and grew by 2.7%. Price LTO mom jumped by 6.0%, diesel by 2.7% and petrol by 1.6%. The price of natural gas increased by 1.0% and the price of electricity fell by 0.2%. Compared slowed growth in prices of natural gas to 7.7% and the price of electricity fell by 5.2%. Without energy, industrial producer prices in Germany in July year on year rise of 0.6%.Prices of intermediate products decreased by 0.3% for the first time since February 2010 decreased by 0.3%. Lower than last year were mainly prices of metals and rolled steel prices saw a significant increase in feed for livestock. Capital goods prices grew by 0.1% and 1.1% year on year. Prices of consumer goods dropped by 0.1% year on year and grew by 1.9%. Food prices ease-year growth to 2.1% from 2.4% month on month and decreased by 0.1%. Significantly higher than a year ago, the prices of sugar, meat (except poultry), as well as pastries. Continue to reduce prices for butter and milk. Output prices of durable goods increased by 0.1% year on year and grew by 1.7%.
---
---
Ceny výrobců v Německu poklesly na nové dvouleté minimum v červenci
Diskuze a názory
Na dané téma nejsou žádné názory.