---
The Prague Stock Exchange last week strengthened by 2.3 pct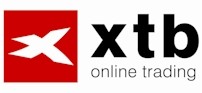 PX at 33 week rose by 2.3% to 948.1 points, which was its highest level since the third April. Eleven titles ended in the black. The biggest gain recorded Erste Bank (7.8% 410.10 CZK), the largest loss of KIT Digital (-5.1% 58.35 CZK). The volume of shares traded was 781.3 million crowns. PX Index this year strengthens by 4.1%.
Results management technology company KIT Digital in the second quarter fell short of expectations. Revenues in the second quarter increased by 13.5% to $ 51.1 million, but compared to $ 56.1 million in the first quarter. Quarter on quarter operating loss widened from - $ 4.8 millionto - $ 18.2 million. Net loss then reached $ 102.6 million, or $ 1.99 per share. The negative result was influenced amortization of goodwill, the impact of restructuring and M & A. Surprisingly sounded reduce full-year sales outlook to $ 215 miles - $ 230 million compared with the original $ 250 million
Media CME announced private bond issue in the amount of € 70 million with a 9% coupon and maturing in 2017. It is assumed that a fully repay revolving credit facility of EUR 1.5 billion and improved debt profile. This week published results of the mining company NWR.
Major European stock indexes ended Friday in the black. Investors reacted positively to comments by German Chancellor Angela Merkel and survey of consumer confidence in the U.S.. The pan-European FTSE Eurotop 300 index gained 0.5% to an annual top 1 110.16 points during the week and improved by 0.9%. Also in the United States to enter into stock index plus. Main index DJIA ended with a profit of 0.2% to a three-month peak 13 275.20 points during the week and scored 0.5%.
The macroeconomic calendar is poor this week.The key will be refined estimate the GDP of Germany and Great Britain for the second quarter and the index of manufacturing activity eurozone. In the U.S. released minutes of the Fed meeting and the volume of durable goods orders.
---
---
Pražská burza v uplynulém týdnu posílila o 2,3 pct
Diskuze a názory
Na dané téma nejsou žádné názory.