---
The global economic environment remains fragile, RBA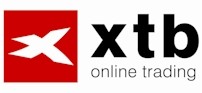 Minutes from the Australian central bank of 7 August said the inflation data in the quarter to June, in line with expectations. Core inflation rose by 0.5% and decreased by 2.0%, the lowest annual growth rate since 1990. The consumer price index adjusted for seasonal factors rose by 0.6% and annual growth slowed to 1.2% from 1.6%. The inflation outlook has not changed. The Central Bank expects that inflation over the next two years to move around the middle of the target range of 2-3%.Coal tax will have in the next few quarters, positive effect on price developments.
Growth in the domestic economy was moving near the trend in the second quarter. Activity varied considerably across industries. Growth of investment in the mining industry was broadly in line with projections, the central bank and revived activity in many industries. High exchange rate and weakness in the housing market has had an impact on the activity of other sectors.
Board as expected left its key interest rate unchanged at 3.50%. Maintained at the current level rate in July.In May and June reduced the rate by half a percentage point respectively quarter of a percentage point. The statement said that the current monetary policy stance appropriate. Inflation should be in accordance with requirements and economic growth to remain close to the trend.
The global economic environment remains fragile. The uncertainty resulting from the euro zone disrupts financial markets and has a negative impact on the spending of businesses and households. Latest forecast for global growth have been revised down, reflecting further deterioration in Europe and slower growth in the U.S. and some parts of Asia.The growth of the Chinese economy slowed to a more sustainable pace. Developments in Europe was the main factor that influenced the sentiment in global financial markets. After the June summit area, although there shortly to stabilize, but the development in Spain and Greece again significantly weighted bond markets. Only ECB statement on any intervention contributed to a significant decline in revenues Spanish bonds.
Movement in commodity prices has been mixed in the past month, while the prices of iron ore and coal have declined due to increasing supply and softening global demand,rising oil prices and some agricultural commodities reflect disruptions and dry growing regions of the U.S. and the Black Sea.
---
---
Globální ekonomické prostředí zůstává křehké, RBA
Diskuze a názory
Na dané téma nejsou žádné názory.